The Woodlands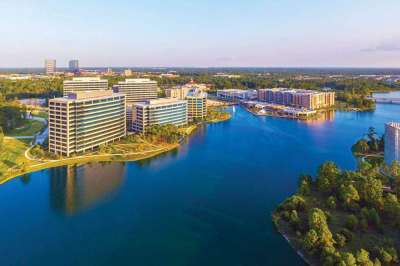 The Woodlands is a 28,000-acre master planned community operated by a township located 25 miles north of Houston. Luxury real estate, excellent education choices, a thriving economy, world class medical care and a growing metropolitan area are all factors that lead to The Woodlands being ranked as The Best City to Live in America.
Homes for sale in The Woodlands, TX villages can range from single to multi-family homes to grand estates. Lush, heavily timbered lands provide a natural, scenic landscape throughout The Woodlands. The villages include Creekside, Sterling Ridge, Alden Bridge, Cochran's Crossing, Indian Springs, Panther Creek, Grogan's Mill. The exclusive neighborhood of Carlton Woods can be found here. Numerous parks, hiking trails, bike paths, community pools and recreation centers are all located within the villages. Nowhere else in the U.S. can you find seven world class golf courses.
World renowned medical professionals offering superior health care at leading hospitals including Texas Children's Hospital, St, Luke's Hospital, Methodist Hospital and Memorial Hermann Hospital.
The Woodlands is a prosperous business community which provides a commercial center where companies such as Hewitt Associates, McKesson Corporation, and ExxonMobil call home.
Exemplary schools are found in The Woodlands which provide educational opportunities instilling confidence and competence within their students preparing them for becoming citizens who contribute to their communities.
The Woodlands includes a half mile long waterway with dancing waterfalls and lighted sidewalks, where the annual Waterway Arts Festival is held. Other attractions include a pedestrian shopping district, over 150 restaurants to please every palate, and numerous entertainment facilities. Fun family-oriented activities such as kayaking, ice skating, concerts, tennis, biking, shopping, and strolling along the waterway can become part of your everyday life here. Looking for a home in The Woodlands, TX? Peruse featured houses for sale below.
The Woodlands Homes for Sale