Memorial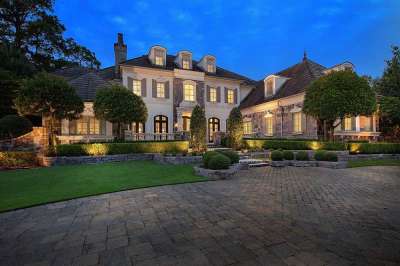 The Memorial area of Houston, located just west of downtown Houston and relatively close to Uptown's Galleria area, is known for its beautiful neighborhoods with a mix of traditional upscale and contemporary real estate on large lots graced with mature trees as well as its mega shopping destinations. Memorial offers city life in suburban surroundings.
Memorial is known for its numerous and varied shopping opportunities including Memorial City Mall and CityCentre. These complexes are home to name brand shops as well as boutique type shops and critic favored restaurants. CityCentre provides an open-air shopping experience.
Explore homes for sale in Memorial, TX east villages such as the Memorial Villages, Spring Valley Village, Piney Point Village, Bunker Hill Village, Hedwig Village, Hillshire Village and Hunters Creek Village. Here you can enjoy weekly farmer's markets and one of America's largest parks which covers 1,466 acres, making it larger than Central Park. Memorial Park showcases miles of scenic paths accented by tall pine trees and breathtaking wilderness.
On the western boundary is the Energy Corridor where large energy-related companies including BP America, Citgo, ConocoPhillips, and Shell Oil Company are found. Other non-energy related companies such as Sysco, Gulf States Toyota and Dow Chemical also have campuses here. This corridor covers 41 square miles and has an employment capacity of over 100,000.
The Houston ISD and Spring Branch ISD provides for the education of Memorial area students. Their goals are to provide a unified sense of purpose and help each student reach their full potential so they can be successful. They accomplish this by providing endless possibilities through personalized education for now and for the future.
Amenities in the Memorial area provides your ultimate shopping and dining experiences. The parks in this area have running tracks, tennis courts, golf courses, playgrounds, and trails to lakes. If you enjoy going to a country club, there are several in the Memorial area. Memorial is known as a family friendly destination with favorites for all ages. Peruse houses for sale in Memorial, TX below.